Do you have a small business and need a website to stay competitive in the online space?
Look no further!
We specialise in helping small business create their digital footprint. From creating reactive and visually stunning websites to managing your social media platforms.
We can help create your company logo and also create online marketing campaigns to ensure you reach as many potential customers as possible. We have very flexible rates and different payment plan options.
You can input as much information as you want or we can start completely from scratch. You can tell us how you want the web site to look and feel and we can cater to those needs or we can just work our magic and create something truly special.
If you already have an existing web site but feel it's lacking we can revamp the whole page and bring it into the future with many of the social and media options that are available today. Don't let that web site you created in 1999 deter your customers any longer.
We create your website with as little or as much input as you want. We've had clients that only give us a business name and we go from there. We've also had customers that give us the whole look of the page and we follow it as closely as possible.
Let Your Customers Find You
We can help with making your website Google-Ready. Meaning potential customers can search 'Dentists in my area' and you will be there at the top of the listings. That's how you can get more customers, more quickly and you don't even have to lift a finger.
Our Previous Projects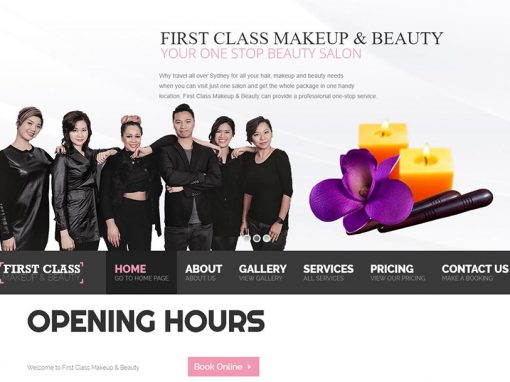 Get Your Own Web Site Today!
Want to start creating your online presence? Get in contact with us and we can work out a great plan for you and your needs.